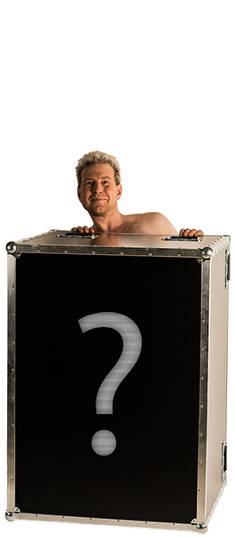 about Richard
Richard came to this world in 1977. He passed through primary school with flying colours and chose electrical engineering for his secondary education. However, it was during graduation where he already knew he would slightly deviate from his field of study and would take up an artistic line of work.
After completing his studies, he made the transition to the stage that "meant the world", and profiled himself as a "humanoid robot" (www.therobots.cz). In 2001, he became electric boogie runner-up world champion and a year later the world champion.
At the same time, he also focused on HipHop aerobic dancing, where during the same period , he won two national titles as part of Fitness-Funk teams.
Apart from this, he also participated in several shows, whether it involved technical or artistic roles.
Today, he benefits from the experiences he gained from his early days on stage, but also from the time spent behind the office desk as a production director, and continues to be a tireless protagonist and developer of new technological shows, that are unique even at a worldwide level.
Richard's other activities and projects:
- sound recording and post-production
- video recording and post-production
- programming robots
- flying with Dragan Flyer - flying RC camera
- preparing special tailor made presentations (not only robotic)
- dance lessons and aerobics
- theatre
- singing