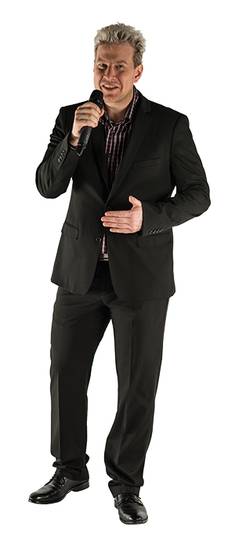 Moderator
During his shows, Richard does not only dance and play, but naturally he also speaks.
One day, the idea came about to integrate Richard's talkativeness, pleasant appearance and the way he holds a microphone into a single essence called "moderating".
Attention! Please do not mistake this for moderation! ...not only is it something completely different, but mixing these two words can lead to silly discussions not only on social networks.
Richard is prepared to moderate smaller garden parties, sporting events and even large company parties wearing basically anything - and if he happens to be unprepared, he will gladly prepare himself...