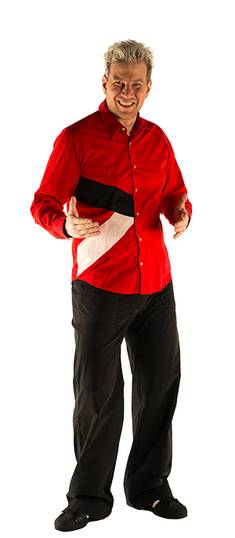 Crazy Dance Teacher
Crazy Dance Teacher is an interactive show that lasts about 20 minutes, during which Richard, along with his two lovely assistants, wittily brings the audience into the plot and gives them the roles of musical, disco or retro dancers.
During the interaction, they will learn a short, simple and entertaining choreography.
ABBA's Mamma Mia is usually played during the learning session as it is optimal for all aspects of the show.
The client can prepare his/her own track if interested.
The show is suitable for a large spectrum of groups - small and large, young and younger groups - everyone that directly participates in the show, as well as passive onlookers, always have a great time!